The AAaAA: The AGGRAVATING ACRONYM and ABBREVIATION ASSOCIATION​
Notwithstanding RCA, P&G, IBM, CBS and several thousands more companies, the FBO, DoD, CIA, FDIC, DCFA, FASB and several thousands more government agencies and departments, and BTW, IDK, IMP LOL and who knows how many more are constantly being added to the growing list of text and messaging acronyms and abbreviations, there are the business, accounting, finance, banking, economic, marketing, insurance, HR and IT letters jumbled together and tossed around daily in the office and on the plant floor. There are industry specific acronyms and abbreviations representing organizations, forms of action and regulations and certifications acronyms for almost any profession and job title. Did you think the CCO of your company was the Chief Credit Officer? Well if you work for a funeral home, she might be the Certified Crematory Operator. And did you know you could have a great career ahead of you if you're STUPID? That is a smart, talented, unique person in demand. But if you're smart, you might just be undergoing stress management and relaxation training.
If your boss asked you to reach out to the local CBA would you call a certified bank auditor, a collective bargaining agent or The Community Bankers Association? The likelihood is you would know exactly which of those or others he might want you to contact because you work there and you're familiar with the jargon of your industry and the most frequently used acronyms within the company. But here's a trickier question. If you're interviewer asked you if you've ever attended a CBA meeting, would you know which of those (or dozens of others if the company is located in California, Colorado or Connecticut, or if it deals globally with countries like Canada, China, Colombia or the Czech Republic) he might mean? Are you familiar with the ten or so different meanings of CBA?
As bills are enacted into law, as new organizations are formed locally or globally and new processes with long names are introduced regularly, the numbers of acronyms we deal with are poised to sit well above their EMA without threat of falling below it for the long-term. Oh, EMA? That's exponential moving average.
We've compiled a list of the 1200 or so most common business and financial acronyms used in the United States today as a quick pre-interview research reference for you. To make it easy, we listed them alphabetically all on one page enabling you to scroll through them or hit control-F to type in and find those you're searching for along with their various meanings without jumping from page A to page P and then to I, R and T for the meaning of the letters used to calculate accrued principal and interest using the simple interest formula, A=P(1+rt). But you knew that.
The AAaAA: The AGGRAVATING ACRONYM and ABBREVIATION ASSOCIATION
​​
Powered by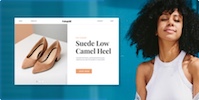 Create your own unique website with customizable templates.