Hal Horowitz

Originally published in Leasing News

Wednesday, Jan. 24, 2018

Often enough, at least to where it's problematic, candidates will tell me that their interviews just didn't go well. They didn't articulate their backgrounds, skills or achievements clearly; they failed to express adequately why they left one job, or took another, or why they want this one. Perhaps they didn't have enough time during the interview to explain how their value-added proposition. Despite having anticipated many of the questions they'd be asked and how to field them, they just couldn't respond adequately, or in some cases, even get a word in edgewise. They didn't feel in control.


And too frequently they weren't, at

least not in control of the conversation.

Professionals, in several areas including sales, collections and relationship management, know the necessity of "controlling" the conversation. For some, that seems to come easily; for others, however, not so much, and even less so during a job interview where we are wired to expect the interviewer to be the alpha. In the context of an interview, control is not speaking louder, longer or over the interviewer, but simply keeping the meeting conversational. Last week we discussed the importance of establishing rapport, which is difficult, at best, if your time turns out to have been a two-hour Q&A session. You cannot afford to squander the finite amount of time you have to present your skills, experience and accomplishments, and get your own questions in during your interview. If your interviewer is a hindrance, here are some steps you can take to redirect the conversation.


---

Get things started. Many interviewers get hung up on breaking the ice. Michelle Gielan, a positive psychology researcher and author of "Broadcasting Happiness," says when walking into a meeting to use a "power lead," not necessarily a big thing, but enough to telegraph your positive attitude to set the tone of the meeting. Let the ice get broken, then move on. "I'm very interested in this opportunity. Tell me more about it, please," will often get the interview on track.

Interrupt if necessary. Yes, you were brought up being told it's impolite to interrupt, but if your interviewer has been going on incessantly about the company, overselling it nonstop, or providing its history dating back to its ancient Greek philosophy, look for an opportunity that needs clarification that will change his direction, and don't be afraid to interrupt. Do it politely, and certainly not frequently. Lower your voice a bit so your interviewer will need to stop talking to hear you better and try something like, "Excuse me, but does that mean…?" with the question directed toward something more relevant.

Power responses. When responding to your interviewer, be assertive, even passionate. Enunciate and project your confidence. Often interviewers want to see how you assert yourself. It is critical, however, that you control your passion, or you will lose control of the interview.

Visuals. If you're losing your interviewer's attention, try switching from verbal to visual stimuli. If you don't have a PowerPoint presentation or a whiteboard available, use your finger to direct your interviewer's attention to an item on your résumé and stress its relevance.

Ask questions. It's said that he who asks the questions controls the conversation. If your interview turns into a third degree and you find yourself just answering one question after another without really getting your most salient points across, you're not asking enough questions. When you are asked a question, answer, but then follow up with a question of your own, preferably on a related topic.

Change the subject. When you've been asked the same questions in a dozen ways, it's time to steer the interview in a different direction. You've likely said everything you have to say on that matter, anyway. Respond directly and respectfully structuring your answer to segue into a discussion about your skills or to provide an example of how you've done something in line with the question, but which drew on other of your strengths that you need your interview to understand that you have.

Unlike hard skills, technical knowledge or achievements, character traits and soft skills, including communications skills, are best demonstrated than articulated. When you exit the interview, if you feel good about the way you held your own during the conversation and kept the talking points on track, then there should have been no need during the interview, when you were asked what your strengths are, to have said that you are a strong communicator. It showed.

Powered by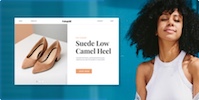 Create your own unique website with customizable templates.