Don't bring your dog on an interview. Or your cat. And definitely not your parrot. It's enough that you brought an elephant.


Many years ago, I sent a candidate on an interview who, without my prior knowledge, brought his dog with him. He got the job. That was a novel incident, and I'd say that getting the job under that circumstance was an anomaly. When he was asked about the dog – almost immediately at the onset of the interview – he explained that since his territory was rural, he travelled everywhere with his border collie, and that the dog not only kept him company on long road trips, but often helped warm potential clients to him.


Although he got the job, I would never, EVER recommend bringing a dog (or any other animal) to an interview unless it's a service animal whose presence is a necessity. And while perhaps not the best analogy, or segue into my subject, many candidates will bring an elephant with them.

---

The elephant in the room may be a period of long unemployment, a series of short term jobs or perhaps a conflict with a former supervisor. It could be something direr, such as a former bankruptcy, an addiction or even a criminal record. Each of these kinds of issues have, for each candidate, its own unique impact; some, such as a spotty job record, may be apparent from the résumé; others may not so blatant; some may have been the result of matters beyond the candidate's control; or be excused by a legitimate explanation; or perhaps may now just be a part of the candidate's history. But, like the dog my applicant brought to his interview, each elephant will need to be addressed; and should be addressed, like the dog, immediately.

Many subscribe to the practice of sharing only that which needs to be known. I agree. But I am also an advocate of honesty and transparency, and where it comes to information that your employer's perception may impact negatively how he feels about your ability to do your job, or even hiring you, for that matter, the elephant needs to be addressed.

Notwithstanding the animal itself, while there may be plenty of wrong ways to bring it into the conversation, there is no guaranteed right way. Depending on the circumstances, an interviewer might open the door by asking about what is apparent. "Why were your last two jobs less than a year each?" Or, "Why has it been so difficult for you find work in almost a year?" Alternatively, a candidate may have the opportunity to provide the narrative in his response to a typical opening such as, "Tell me about yourself," or, "We'll need to do a background check. Is there anything we need to be aware of?" Lacking these openings, it may be incumbent on the candidate to finesse an opening. However the elephant gets brought into the interview, here are a few tips on how to help make sure it doesn't sit down on the interviewer's lap.

Briefly explain the circumstances, but don't omit any relevant points that may come out later.

​

Have a clear and plausible explanation for what occurred and how it came about. Be prepared to speak to the issue; don't wing it.

​

Maintain eye contact with the interviewer. Sit erect and treat the matter like the serious thing it is.

​

Take accountability. Don't blame exigent circumstances or others' influence for your decisions. Avoid treating serious matters lightly or by being cliché.

​

Don't wallow in self-pity. Express any remorse you feel for any harm your actions may have caused others.

​​

Articulate how you've atoned and the lessons you've learned from your mistakes; how you've been able to turn a difficult time in your life into something positive, such as working with at-risk juveniles to help prevent them from making similar mistakes.

​

Be confident in your having resolved any internal issues that might impact your job performance.

A word to employers and interviewers here.

Since you've already invited the applicant in for an interview, be considerate and show empathy when he must deal with personally sensitive matters. Good people do stupid things. A person's actions may or may not be excusable but hear him out without prejudgment. He may be worth someone going to bat for.

And a final word to anyone going into an interview. Don't bring your dog, especially if you're already bringing an elephant.
Powered by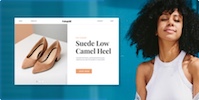 Create your own unique website with customizable templates.