First

-

rate people hire first

-

rate people

; second-

rate people hire

third-

rate people

. - Leo Rosten
The job ain't gonna come to you!
Financial Pro Solutions
is dedicated to assisting financial professionals recognize what they bring to an employer's table; the sum of their skills, knowledge, experience, work ethic and character that comprise the value they add; their ability to identify an employer with whose goals and values are a match to their own; their ability to perform their jobs in such a way as to make a
QUANTIFIABLE
economic contribution to their respective employers, their industries and their communities; and their ability to articulate the totality of these qualities.
What comprises a financial professional?
(Thanks for asking.)
For starters, try thinking of financial professionals as a taxonomy list within the study of zoology. Most financial professionals belong to the phylum Chordata (having vertebrae, though some, as with all the other phyla may be, arguably, spineless). Within that phylum, though again, while most belong to the class of mammal, I'm sure with some research we can find others who fall into the other classes containing respectively, lampreys and hag fish, sharks, largemouth bass and other both strong and weak fish, frogs and toadies, snakes and other scaly, forked-tongued or sharp-toothed reptiles (both living and extinct), and, of course, birds of a feather. Within each of those classes are orders too numerous to mention, except for Wikipedia, but inclusive of the order Primate and family Hominidae, of the genus Homo and species sapien we will find many who are financial professionals.
Although there are many ways to further break down the species Homo-sapien, race, religion, origin, politics, etc., for the sake of this site, we will be looking at them by vocation and within vocation, industry and discipline. Of the more prominent industries in which we are likely to find financial professionals are Commercial Banking, Investment Banking, Securities and Commodities Trading, Foreign Exchange Service, Insurance, Mortgage Banking, Consumer Lending, Commercial Finance (including Asset Based Lending and Equipment Leasing and Financing), Loan Sharking and Ponzi Schemes (
oops! Those belong in our Dark Side area
) and estate planning just to name a few. Included within those and several other industries ranging from Agriculture to Zoo Management there are a wide variety of disciplines. These can include controllers, CFOs, treasurers, tellers, cashiers, accounting managers, AR and AP clerks, staff accountants, business development officers, blah-blah-blah, day traders, compliance officers, cash managers, loan officers, portfolio managers, collectors, financial analysts and even Mom and Dad who manage the household and made sure you didn't have to worry about expenses before the age of eight. Again, the list is extensive and most likely beyond your patience to read it. You might, however, find your own discipline if care to visit, but don't be surprised if what you do at your desk every day doesn't match your job description. By its broadest definition, anyone who spends money, loans money, borrows money, counts money, makes money, loses money, regulates money, collects money, invests money, analyzes money, or advises others on matters pertaining to money including lending, borrowing, counting or accounting, regulating, collecting or investing is a financial professional – especially if he or she gets paid for it.
What can you get from this site?
(That's a good question.)
At best, a way to help find your next career move. At worst, a way to tolerate your job search. By nature, whether your job search is short-lived and rapidly successful or long, drawn out and miserable, stretching your assets, your personal life and your sanity to the limits, during the search, the former will feel identical to the latter.
Finapros.com will try to make the daunting, exhausting and frustrating task of finding a job a little easier for you. We'll provide you, absolutely free, with a myriad of articles, discussions, personal experiences and opposing points of view proving that the right way to submit your résumé or respond to a question during an interview, whether to submit a cover letter or if it's acceptable to send a follow up letter by email or text it totally a matter of what is right for your specific circumstances, and sometimes at best, the right opinion of which can be decided by the toss of a coin.
Within our Site you can avail yourself of templates for résumés, cover letters and thank you letters. We may even decide to throw in a sore-loser letter or two. Not sure yet, but look for it. We'll talk about motivation, attitude, anger management, overcoming challenge such as discrimination, compensation and dealing with offers, technology, negotiating offers, resigning, networking, in other words, with ALMOST no subject being off limits, whatever it takes to help you find the right job.
This
site is absolutely free to the visitor. We do provide some career services for a price, but all our prices are clearly laid out in our toolkit.
Oh, and we'll also be talking to HR and hiring managers, getting their opinions and possibly trying to tame the employer species a bit.
​
Finally, along the way, you will meet our own menagerie of career consultants here to monitor our discussions, assist you with your questions, proving that while "there may not be any dumb questions" is a myth, "only dumb answers" is not. And finally, for anyone who isn't sure what we mean when we use certain terms or acronyms, we have a glossary that will put the OED to shame. And best of all? It's
FREE!
Yes, for no money down, no security deposit or last month rent, cost, documentation or resort fees, and no interest or term, everything here that you need to brand or rebrand and market yourself is yours
ABSOLUTELY FREE
– until it isn't.
---
Current positions
Leasing BDO/Sales professionals.

​Prime areas include SoCal (with preference in OC), Texas, New York, Midwest, Southwest, Southeast, others.

Able to source deals in the $35K to 150K range.

Super-fast response times (sometimes hours from submission to funding plus excellent rates. Open to brokers.

Resume to halh@finapros.com.
Navigating the Website
Getting around Financial Pro Solutions' Website is easy. You just click on the menu or any of the highlighted links.


Home
is where your start is and that's exactly where you are now.
Then we get right into the nitty gritty of setting your mind to the task of finding a job, or as we prefer to say,
Getting your sh*t together
where you'll find essays and articles about the job search in general. Of course, the very first thing you need to do is create
Your first, first impression,
your resume; and then assuming you know kind of financial professional you what you want to be when you grow up, we have tons of tips on how to find
The holy grail - a job lead
to
the positions you want and are qualified for. Once you've landed that interview and you're in front of HR or a hiring manager or your soon hope-to-be peers, you'll find some great advice on w
hat to say, what not say and what to ask and not ask to help you feel confident about
Acing the interview;
of course the heaviest weight of your interviews' judgment will come from how you respond to and answer their questions, and for that you will want to check out our
FIQs instead of FAQs
(FIQs? Fielding Interview Questions)
. Sadly, too often after an interview candidates are left to wait... and wait... and wait. Sometimes that's all they're left with, waiting and not even an answer about the job.
Employers and recruiters, listen up those of you who are guilty. That is NOT very nice of you. Show some respect!!!
Other times the turndowns come too quickly. In either case, we also have solid thoughts to help get past those
Funking rejections.
​
Oops! Did you say you made it through the hiring process and you got an offer??? That's great! In today's talent-heavy market that's quite an accomplishment and you should be proud of yourself. Absolutely! But is it the
best
offer? Is it even a
fair
offer? Our Finapros Site offers some suggestions on negotiating your best offer because
It's always about the money
, Keep in mind, though, although a best offer and a fair offer aren't necessarily the same thing, you'll find usually that the best offer is a fair offer because everyone's a winner when everyone agrees. So now go tell that boss that's treated you like a son or daughter for the last eight years that you're leaving, you ungrateful little sh*t you! Leaving your last life behind can be a difficult task. To help you keep your priorities in mind start with this,
We're not quitters! We're resigners!
And while it may all seem like it's been about getting the job? Starting off on the right foot is important when you're
Entering the inner sanctum
on day-1; and so is, if necessary, getting out of a bad decision when you realize on
Day-2, oops! Not my desk!
Just to make sure the playing field is leveled, we even have a page dedicated to employers to help them get the most out of you for their money
when they hire you
. So,
Employers, just who do you think you are?
And to prove we go the extra inches for you. How many times in an interview have you been asked about something you didn't know you knew? Probably not often to you, but it does happen with some frequency to others. A primer on
Financial industries
or
Financial job descriptions
and
What does that mean - a glossary
can be excellent last-moment sources of reference before going into an interview.
Oh, sure we have some of the normal stuff other sites have.
Psst! We're right here
will help you learn a little more about our company and how to contact us. For who to contact, you'll want to meet the members of Our team.
​
These men and women are lions of the industry, true workhorses who know what they're doing and don't monkey around or duck their responsibilities but who doggedly pursue their tasks. We are proud to say no other company, global or domestic, private or public can boast a comparable team.
To find samples of resumes or tools to assist with self assessment and construction of resumes we've put together a Toolkit: pliers, hammers, resumes and other whatnot to make the the job of finding a job a bit easier.
PRICING POLICY: All of this is provided at no cost to our visitors. We only charge for hands-on career consulting, resume writing and interview coaching plus the sale of self-published books. And we don't PUSH any of that on you. We do ask, however, that if you see an occasional ad or two on your journey through our Site to please take a moment to check it out because that way we earn some extra bit of revenue. AND, if you think we've provided you with a valuable service by offering all of this at no charge and you'd like us to be able to continue to do that for others, then please feel free to send us a small donation. Or don't. No guilt.

BUT WAIT! WAIT! WAIT! THERE'S MORE!
Stressed out? Need a drink? Maybe a bath or a massage? Sorry, we don't have an online bar or spa. But maybe a chuckle is all it will take to unstiffen your neck. If so, then clickity-click on
Grin & Bear It.
You might not go hog-wild or ape-sh*t there, but we're pretty sure you might find a quick laugh, a small hee-haw or possibly a roaring good laugh there. Go on, take a look.
There is another class of financial professional, one whose members don't always get the credit they deserve - sort of, Like others, it has its entrepreneurs, its captains and lieutenants and its privates, Typically we don't "do lunch" with them, we don't have their name and numbers in our rolodexes or contact managers and we seldom even know who they are. With very little exception, you won't find their names in Fortune, Inc., or Money. But we're going to give you an opportunity to meet some of these barons of the dark. Their industry includes bank robbers, loan sharks, embezzlers, frauds, check kiters and forgers, hackers, trolls, money launderers and other weasels, snakes and rats. These skunks are constantly designing new schemes using both the oldest and the newest of technologies. Some are smart, most are stupid, all are unethical and think more of themselves than they deserve to. We're going to search out the stupidest of the stupid, dumbest of the dumb and worst of the worst of these lowlifes and serve them up to you as soon as we turn over the right rock. We're sure we'll find them down there with the worms and as soon as we do, we'll post their pathetic little stories
On the dark side of the counter
.
What else? Well
if that's not enough, how about sharing some of your own horror stories and paying forward your experiences, the good, the bad and the worst as job hunters? As employees of wacko bosses? As undeserving of the axing you got. Maybe someone will benefit from your experience. Maybe you'll benefit by writing it down and moving on. Surely, we've all had at least one interview we came out of feeling justifiably paranoid. (We only ask that you apply the same, well similar, anyway, rules of decorum that you would in an interview. Keep it reasonably clean. Don't discuss politics or religion. Don't drop names. And please don't advertise. If you have a company, product or Website you'd like us to share, or if you want to post a job or résumé, we'd be happy to discuss that via email to
jobs@finapros.com.
But please keep in mind, this is not a job board or a résumé mining site, but is is about your career path, the fun and the struggles you've had getting to where you are and the challenges and frustrations you'll experience getting to wherever it is that you're going, so pretty much everything else is on the table. This is your forum.
---
Powered by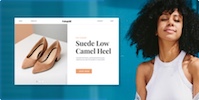 Create your own unique website with customizable templates.